Well, the shoot went fairly beautifully today with no major mishaps. Charli was the hottest Red Riding Hood in any version of the film, Dave hammed it up so wonderfully I kept cracking up behind the camera, Jonathan gave a truly lumberjack-like performance and you haven't lived till you've seen Neil playing Grandma. And my God, the footage we got surpassed my wildest expectations, it's really quite early Peter Jackson. Below are several stills from the footage.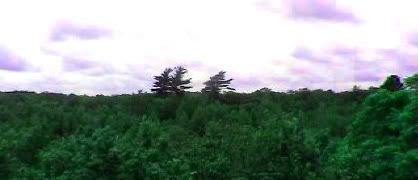 Long wide angle shot of the woods.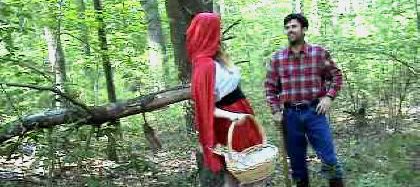 Red (Charli Henley) and the Lumberjack (Jonathan Daire) greet each other.
The Lumberjack.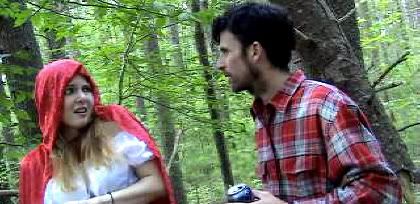 The Lumberjack warns Red of the Wolf and his sick fuckdom.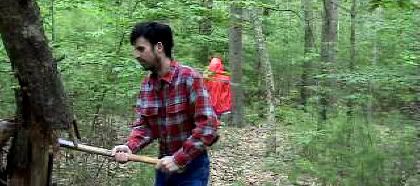 The Lumberjack gets back to work.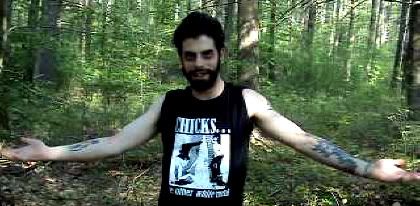 The Wolf (Dave Luce) reveals himself to Red.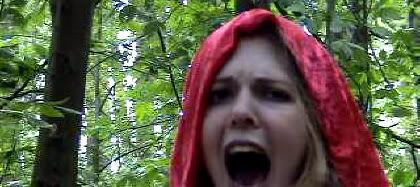 An almost Mario Bava-ish shot of Red getting freaked.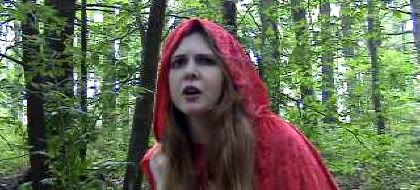 Red wonders about the Wolf's intentions.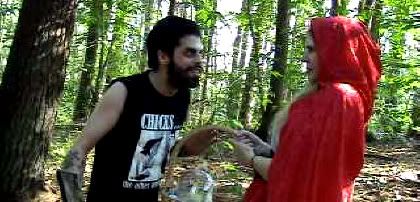 The Wolf sweets talks Red into going on the Eastern path.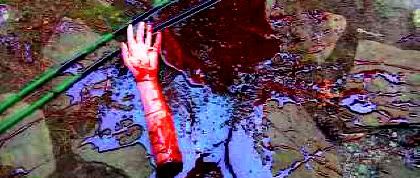 Grannie gets butchered.
It's supper time for the Wolf.
You saw these images first here, remember that.